CONGRATULATIONS to our Founder Dr. Holly Jacobs, honored as one of L'Oréal Paris' #WomenofWorth! Holly, we are so proud of and inspired by your work to end nonconsensual pornography (NCP).
"Thank you to L'Oréal Paris and the Women of Worth Team at Points of Light for this incredible honor. For so many years, I felt worthless as a victim of nonconsensual porn…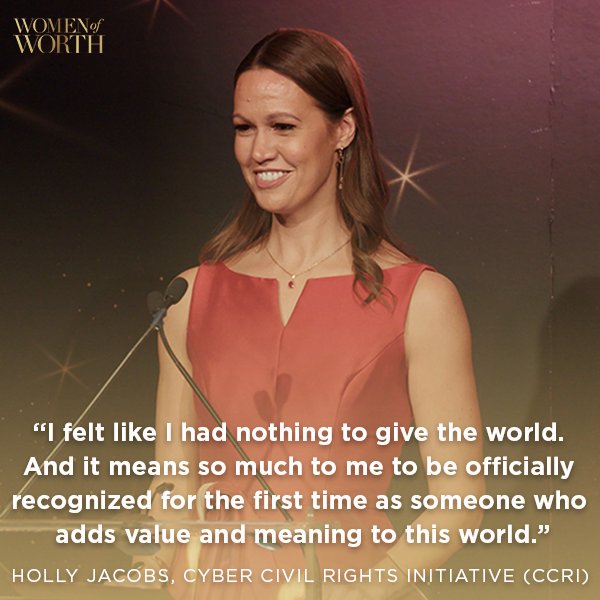 -Photo credit: @L'OrealParisUSA on Twitter
Here are some of the moments captured last week in NYC where L'Oréal Paris honored Dr. Jacobs and the nine other Women of Worth honorees for their extraordinary, selfless, world-changing work.
Please make a donation to CCRI today to help us continue changing lives and making history!


Want to learn more about the other honorees and their incredible work? Visit L'Oréal Paris' Women of Worth
page
.