In 2009, private, intimate images of Dr. Holly Jacobs went viral online and were disseminated both to her boss and to peers in her doctoral program.  Dr. Jacobs was harassed online, and her educational opportunities, relationships, and mental health suffered. Throughout her ordeal, Dr. Jacobs sought help from law enforcement and social service providers, but found little support. 
In 2012, Dr. Jacobs began a grassroots effort to help victims like herself.  She launched End Revenge Porn, a website that collected signatures in favor of criminalizing nonconsensual pornography.  Over time, End Revenge Porn grew into a hub where victims could get information and support from survivors and advocates, receive referrals to pro- or low- bono services to help them regain control of their search results, and support legislation against nonconsensual pornography.
In 2013, Dr. Jacobs formalized this growing grassroots campaign and founded Cyber Civil Rights Initiative (CCRI) as a 501(c)(3) nonprofit organization. Today, CCRI is the nation's leading organization serving thousands of victims around the world and advocating for technological, social, and legal innovation to fight online abuse.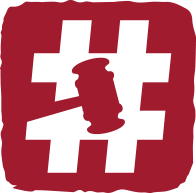 CCRI's Mission is to combat online abuses that threaten civil rights and civil liberties.
CCRI's Vision is of a world in which law, policy and technology align to ensure the protection of civil rights and civil liberties for all.