In 2011, private, intimate images of Dr. Holly Jacobs were posted online and distributed without her consent to her employer, her peers, her friends, her family members, and to strangers online. This violation of her intimate privacy led to harassment and injury to her mental health, educational and professional opportunities, and relationships. Throughout her ordeal, she sought help from law enforcement and attorneys but found little support or understanding.
In 2012, Dr. Jacobs began a grassroots effort to help victims and survivors like herself. She launched End Revenge Porn, an online campaign that collected signatures in favor of criminalizing nonconsensual distribution of intimate images (NDII). Over time, End Revenge Porn grew into an online hub where individuals experiencing NDII could get information and support from survivors and advocates, receive referrals to pro or low bono attorneys, and support legislation against NDII.
In 2013, Dr. Jacobs formalized this growing grassroots campaign by founding the Cyber Civil Rights Initiative (CCRI) as a 501(c)(3) nonprofit organization. Today, CCRI is the nation's leading organization serving thousands of victims around the world and advocating for technological, social, and legal innovation to fight online abuse.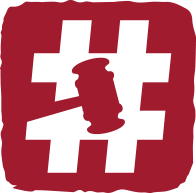 CCRI's Mission is to combat online abuses that threaten civil rights and civil liberties.
CCRI's Vision is of a world in which law, policy and technology align to ensure the protection of civil rights and civil liberties for all.