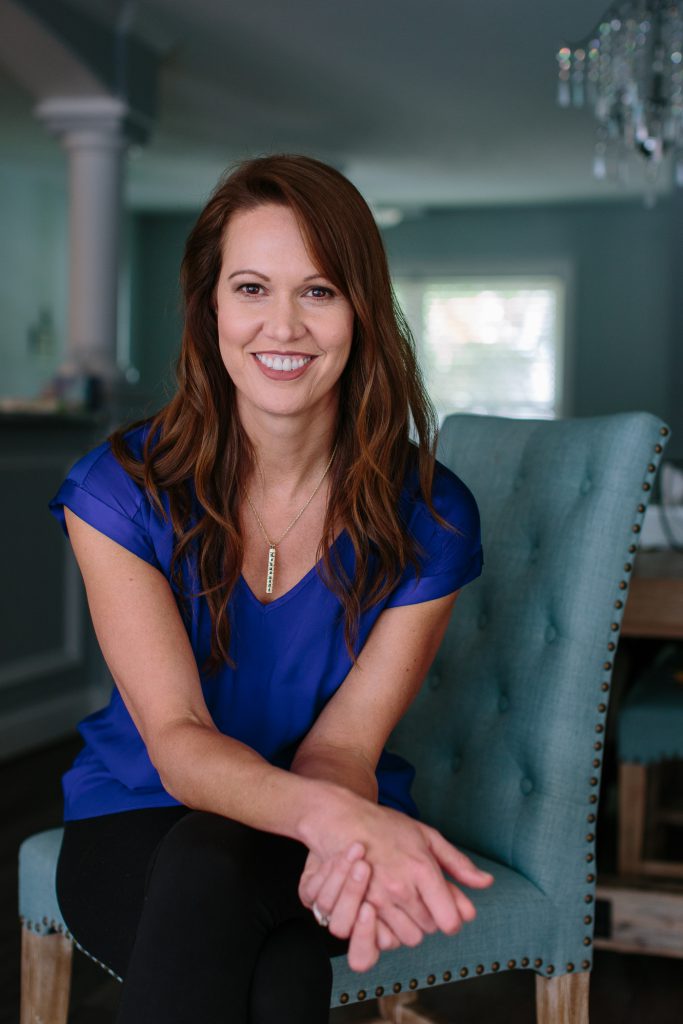 Dr. Holly Jacobs CCRI Founder Award
CCRI's ten-year anniversary falls this August. To mark this milestone, we have established the Dr. Holly Jacobs CCRI Founder Award in honor of Dr. Jacobs, our founder, board member, and friend.
The Dr. Holly Jacobs CCRI Founder Award will recognize one outstanding U.S.-based individual who has made significant contributions to end online abuse. The recipient will exemplify Dr. Jacobs' character as an industrious, pioneering, and visionary changemaker and movement-builder. The honoree will have achieved specific, measurable results in preventing or mitigating online abuse or supporting individuals who have experienced online abuse.
Dr. Jacobs' vision and passion have made a lasting impact on the world. As we look back on CCRI's decade of service and accomplishment, we are delighted to recognize those who have similarly contributed to a safer internet.
The deadline for submissions has now passed. We are humbled by and grateful for all of the outstanding nominees, who are each exceptionally qualified.
Review Panel
We are delighted to introduce the valued members of the Review Panel for the Dr. Holly Jacobs CCRI Founder Award. Each individual on the Review Panel has played a pivotal role in CCRI's success over the years. We extend our sincerest gratitude to them and look forward to many more years of continued collaboration.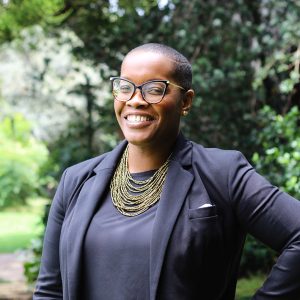 Audace Garnett brings a wealth of experience and expertise to her work, with a diverse background in facilitation, technical assistance, and support for crime victims and survivors of domestic violence. Her career began in 2004 at Barrier Free Living, where she provided advocacy to survivors with disabilities. Subsequently, Audace served as the Teen Services Coordinator in the Victim Services Unit at the Brooklyn District Attorney's Office. She then joined Day One NY, a Teen Dating Violence prevention and intervention program, where she trained professionals on the intersection of teen dating violence and domestic minor sex trafficking. Currently, Audace is the Technology Safety Project Manager with Safety Net at the National Network to End Domestic Violence (NNEDV), focusing on the critical intersection of domestic violence, sexual assault, stalking, and technology.
Safety Net and CCRI have established a long-lasting partnership, participating in a wide range of panels, presentations, discussions, and research in this subject area. Most recently, Audace and CCRI collaborated on an innovative "Tech Talk" regarding the unique challenges faced by survivors of image-based sexual violence.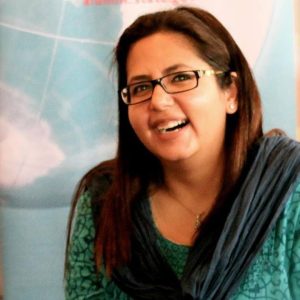 Karuna Nain is an online safety expert with two decades of experience in the intersection of online safety, policy, government affairs, and communications. She last served as the Director, Global Safety Policy at Facebook / Meta where she spent nearly a decade working on issues of child online safety and well-being, women's safety, and suicide prevention. Karuna partnered with CCRI to launch interventions to help victims of nonconsensual intimate image abuse, including launching StopNCII.org with the UK charity, South West Grid for Learning. Prior to Facebook, Karuna worked at the U.S. Embassy in India, Ernst & Young, India's first 24×7 news channel, New Delhi Television and German Broadcaster, Deutsche Welle. Karuna is a graduate of St. Stephen's College, University of Delhi, and has completed her post-graduate studies from Albert Ludwigs University, Freiburg, Germany; University of KwaZulu Natal, Durban, South Africa and Jawaharlal Nehru University, Delhi, India with a German Academic Exchange (DAAD) scholarship.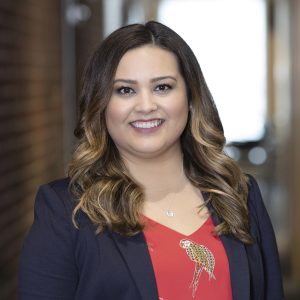 Brenda Solis-Leverette is Senior Manager of external affairs at Points of Light, where she manages the Daily Point of Light Award, the Points of Light Inspiration Honor Roll, and Inspiration Spotlights, and leads strategy and growth for the Honoree Alumni community. On the External Affairs team, Brenda helps create powerful mission moments at Points of Light events and meaningful experiences for honorees. During her time at Points of Light she has successfully led and expanded the Daily Point of Light Award program and honoree community.
In 2018, Dr. Holly Jacobs was recognized as one of the final ten L'Oréal Women of Worth, for founding CCRI and leading the movement against IBSA.  That important moment in CCRI's history was coordinated by Points of Light.
Prior to joining Points of Light in 2018, Brenda worked at the Children's Healthcare of Atlanta Foundation where she was a part of the Annual Fund Team. Brenda earned a BA in Organizational and Corporate Communication from the University of Texas at El Paso.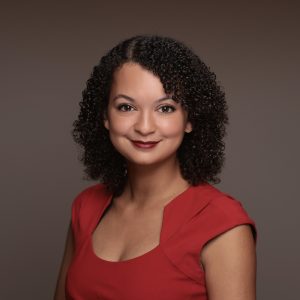 Anabelle Torek, Esq. is the Associate Director of Technology Policy at the Anti-Defamation League's (ADL) Center for Technology and Society, where her subject-matter expertise informs ADL's strategy around combating online hate and harassment, as well as enhancing access to justice for victims of online abuse.
Since 2019, Torek has been actively involved in advocacy at the intersection of law, policy, and technology. She embarked on her journey with the Cyber Civil Rights Initiative as a law student fellow and continued to contribute to CCRI's research and policy efforts as a post-graduate fellow after law school. In the time since, Torek has built upon her CCRI foundation, dedicating her career to safeguarding cyber civil rights in roles spanning academia, civil society, and philanthropy. Most recently, she presented research on free speech and online disinformation at Yale Law School and was featured in Legacy Magazine's 40 Under 40 and the University of Miami's Alumni 30 Under 30 lists.
Paige Walker is a Trust & Safety Policy Analyst at Tinder, where she helps develop, maintain, and implement trust and safety policies. Prior to her current work, she partnered with CCRI to direct the federally funded National Forum on the Prevention of Cyber Sexual Abuse, which developed research, trainings, and policy recommendations for a safer internet. This project brought together a diverse group of library workers to build a shared understanding about how digital violence is perpetrated, the racialized and gendered power structures that enable it, as well as tools and strategies for its prevention. Paige has also volunteered as a case lead for Cornell Tech's Clinic to End Tech Abuse and as an instructor for Girls Who Code. A former librarian, she recommends CCRI board members' writings to all.