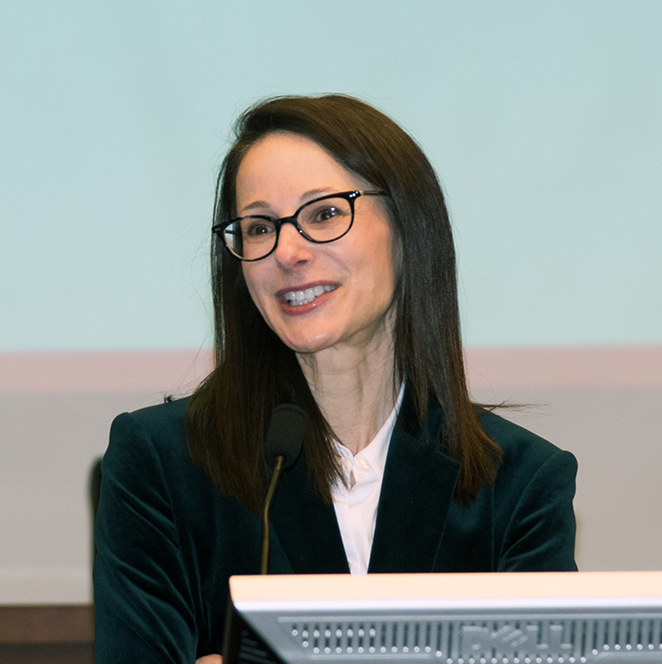 Danielle Citron, J.D.
Vice President, Secretary
Bio
Danielle Citron is the Jefferson Scholars Foundation Schenck Distinguished Professor in Law, Caddell and Chapman Professor of Law at the University of Virginia School of Law, where she writes and teaches about privacy, free expression and civil rights.  Professor Citron was named a MacArthur Fellow in 2019 based on her work on cyber stalking and sexual privacy. Professor Citron previously taught at the Boston University School of Law and for fifteen years at the University of Maryland School of Law.
Danielle's latest book, "The Fight for Privacy: Protecting Dignity, Identity, and Love in the Digital Age" (W.W. Norton and Penguin Vintage UK) was released in October 2022. Her book Hate Crimes in Cyberspace (Harvard University Press) was named one of the "20 Best Moments for Women in 2014" by Cosmopolitan magazine. She has published more than 40 law review articles in outlets such as Yale Law Journal, California Law Review, Michigan Law Review, Texas Law Review, Notre Dame Law Review, Southern California Law Review, Boston University Law Review, Washington University Law Review, and more.  Her opinion pieces have appeared in the New York Times, The Atlantic, Slate, Lawfare, CNN, and the Guardian.
Danielle is an affiliate scholar at the Stanford Center on Internet and Society, Yale Information Society Project, and NYU's Policing Project. She served as Chair of the Board of Directors of Electronic Privacy Information Center and now sits on its Board. She serves on the Board of Directors of the Future of Privacy and on the advisory boards of ADL's Center for Technology and Society and Teach Privacy. She works closely with Twitter and Facebook as well as federal and state lawmakers on issues of online safety, privacy, and free speech.
A professional highlight has involved coauthoring with CCRI's President Mary Anne Franks—their piece Criminalizing Revenge Porn in the Wake Forest Law Review was the first to tackle the problem. Most recently, Citron and Franks have written for the Harvard Law Review blog.